So, this thing happens to me every year where I just kind of let myself go in the winter. I don't know what it is about the winter, but suddenly my hair gets pulled back into a bun and hibernates until spring (and it's not intentional protective styling). My clothes get a little drab and shabby (and not shabby-chic). Make-up, accessories, what are those things? Oh you mean those little items that I pull out when I can feel the sun on my skin. Gotcha. So you get my point, winter and I are not really BFFs.
This winter I don't want to go into hibernation. Maybe it's due to motherhood that I want to suddenly revamp my winter look (sidenote: peanut turned one last week). Whatever the reason, I'd like to give more attention to myself in the winter and update my winter look. Again, being a mom, I'd like to be realistic and make small changes as those are the easiest to stick. So here are my winter regimen goals.
Hair
This is not a bun-a-thon
I have not seen my hair down in over a month, so this weekend decided to do a twist-out. I realized all the bunning, again, done purely out of a lack of time, was putting too much strain on my already weak postpartum edged. Additionally, the polyester blend scarf that laid down my edges so nicely– no bueno, it was actually drying out my edges and preventing growth. I returned to my satin/silk loose-fitting scarf. I'd rather have halo-like edges than none at all. At least then I know they're on a journey to growing back.
Twist and wear it out
So, for my hair this winter I'd like to wear it out at least every other week. I realized braid outs require too much time. So I'm going to opt for twists, which are faster. I may not have as much curl tightness and definition as I do with a braid-out, but I'm okay with that. Twists take me 20 minutes, 30 minutes tops to install and are super fast to let down.
Getting oily with it
I don't usually seal in summer, but in winter sealing my ends and my edges is a must. I simply can't skip this when the weather is dry and cold. My ends get a little drab on day 3 of wearing a twist out. Now, I make sure I oil my ends with coconut, jojoba or grape seed oil every other night before wrapping my hair. This helps reduce friction and protect my ends. I don't use water on twist outs after I style my hair, as  this creates frizz.
Accessories 
I think winter is difficult for head fashion for many naturals. When my hair was relaxed, I could throw any beanie cap over my hair. Now, I want to make sure it doesn't crush my curls, dry them out or wreck my style. However, staying warm is also very important. I usually just end up wearing a jacket with a warm hood. I'd like to look cute and all every now and again. So I'm on the hunt (most likely will try Etsy) for cute warm winter head-gear that won't wreck the curls. Here are some ideas I found.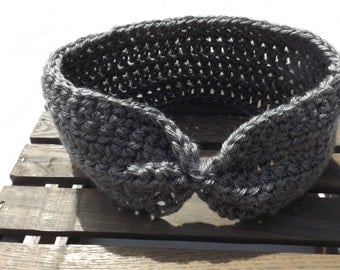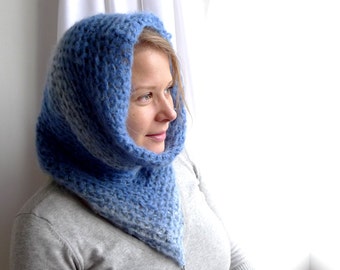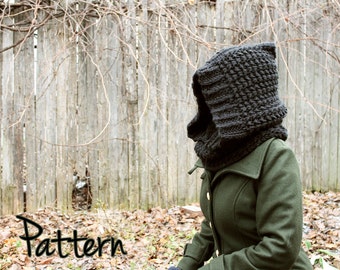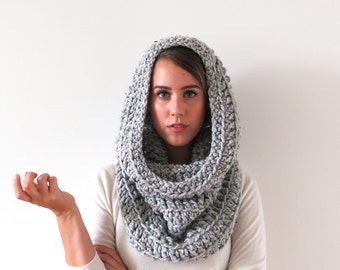 Clothes
So, I love fall. I can layer and wear fun blazers and boots. However, when the snow falls and the wind starts blowing like crazy– all I want to do is throw on a chunky sweater, jeans and winter boots and call it a day. There's nothing wrong with this. However, I'd like to have just as much fun with winter fashion as I do with the other seasons. So, I'll be trying to add a little sparkle and small hints of color, here and there. I want to wear more skirts and just layer, layer, layer to stay warm. I don't think I'll ever wear heels in winter, but I'll at least try to find a boot that's both warm and stylish. A lot of ideas I search for online show people dressed in climates with LA winters. Let's face it, I would freeze heading out in a blazer and a chunky scarf. So I'm still on the look out for ideas. Open to any suggestions? I'll of course adapt what I find to fit my aesthetic and lifestyle.
Make-up
I'm a minimalist when it comes to make-up and I'm okay with that. I still will try to do the minimum – eyeliner, blush and maybe a lipstick to dress things up a bit. Something dramatic would be nice, since my routine is pretty basic. I guess I have my winter shopping list done now.
What's your winter fashion look? If you live in a warm environment and your temperatures never reach freezing. I envy you!